Pre-Ramble
Though in southern France a year and a half ago, I haven't been to the US since 2016, so had planned to go in the spring of last year. Then COVID hit and made that impossible. Specifically, I could leave Thailand, but then it would be much harder to return (I'd have to do a 14-day quarantine at my own expense).
Truckin'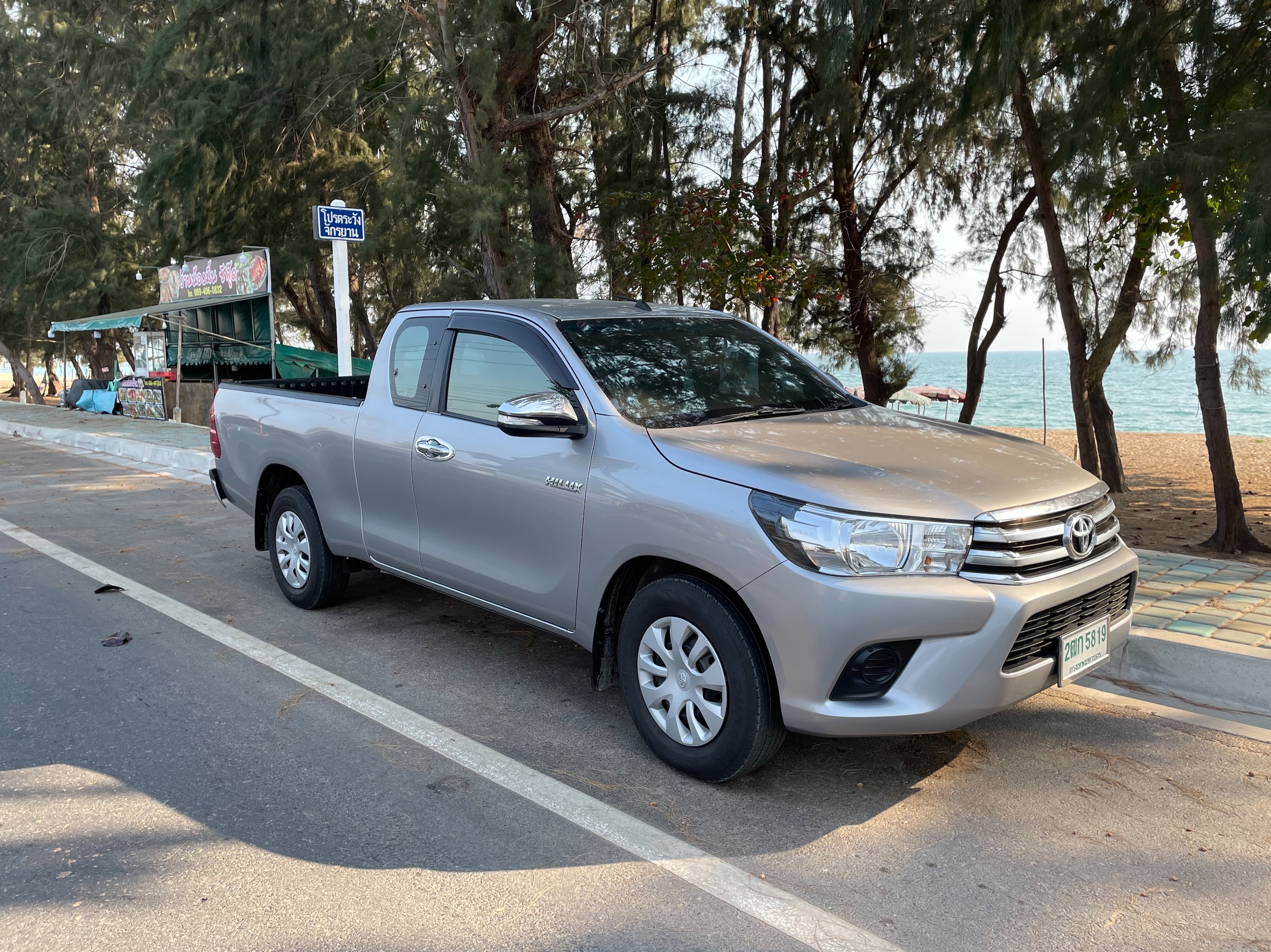 Since I couldn't leave the country, I decided to buy a vehicle and travel to some places in Thailand that are off the well-worn path. I wanted a pickup truck, in case I decided to also get a motorbike. Then I could have it in the back for exploring the hills in the northeast, for example.
In November I learned about a British guy named Tim who has been helping expats like me find vehicles to buy. I set him looking, and within a couple weeks he'd found just what I wanted: a late model Toyota pickup. It took me a few weeks to get everything together for a jaunt around the country, but on Christmas day of 2020 I finally hit the road toward the beaches east of Rayong; about half way to Cambodia from Bangkok. Just before leaving there was news of a new outbreak of COVID among the seafood workers in Mahachai, an hour south of Bangkok. But I felt fairly sure it would be contained to that area, so I head off anyway.
Ghost Town
Out of curiosity, I stopped off at Pattaya. A couple friends had been there and remarked how it had become a virtual ghost town. Sure enough, the sleazy tourist city by the sea was about 80% shuttered. But there were still a few places open to eat and sleep at.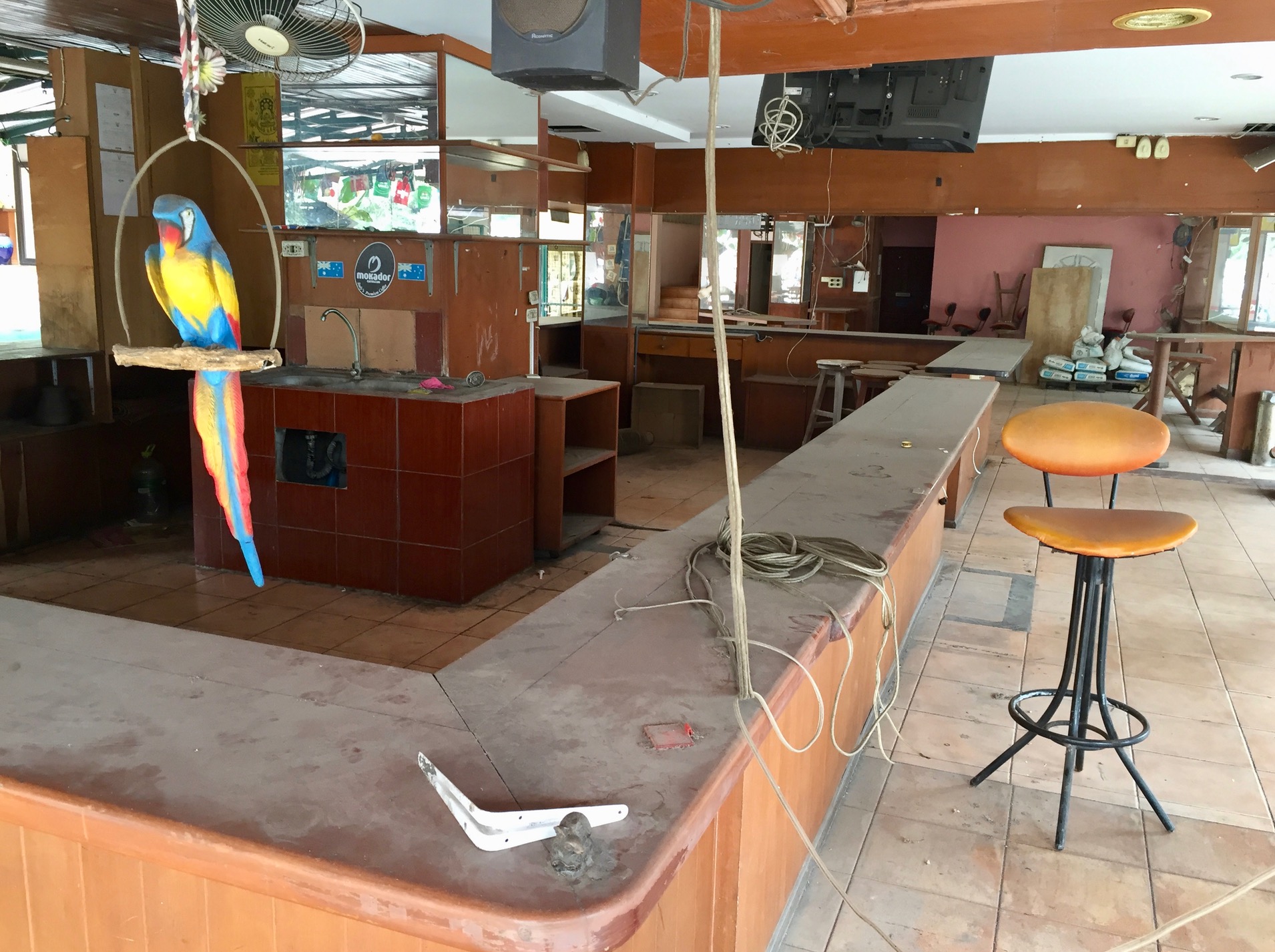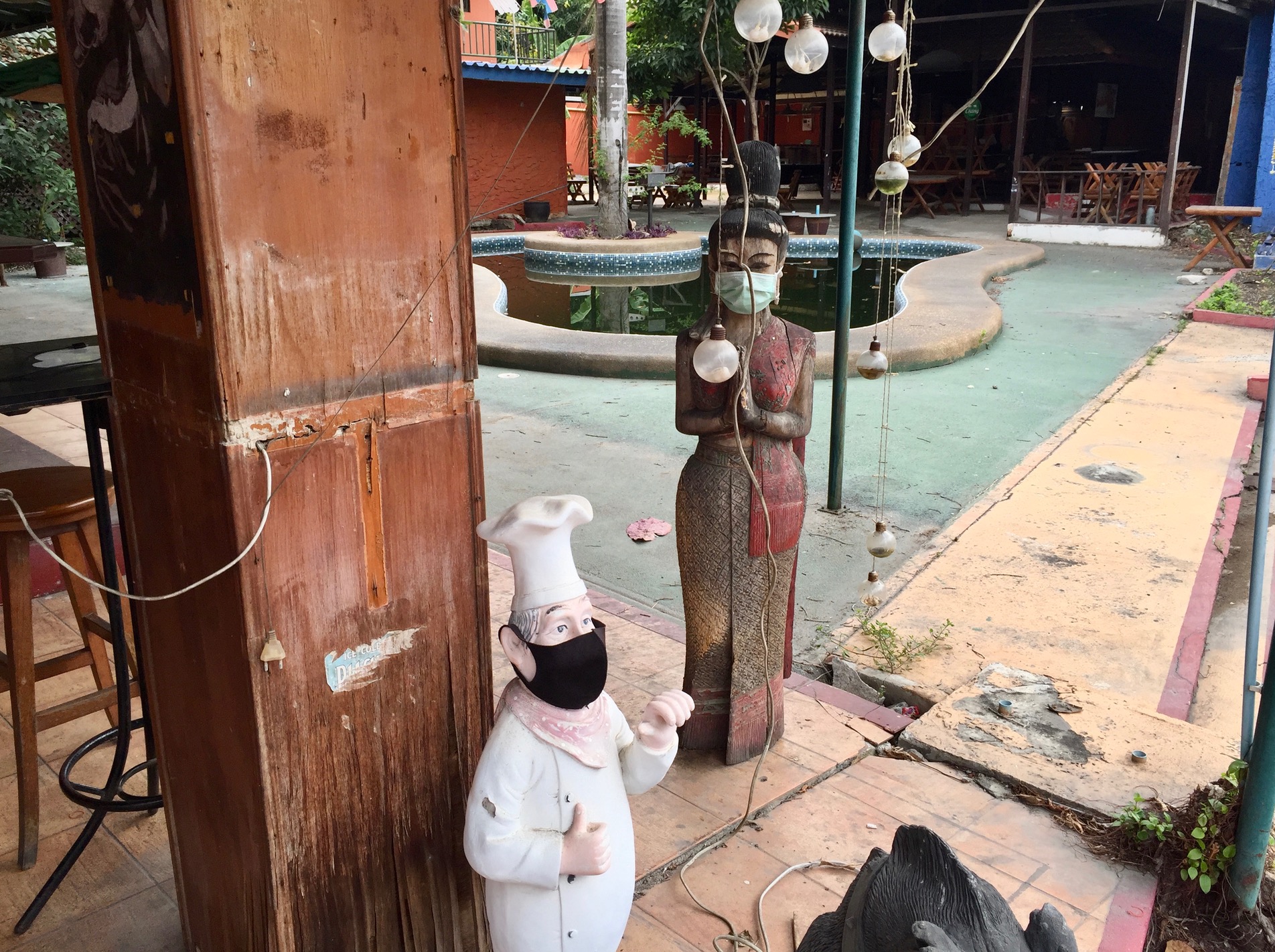 The day after Christmas I decided to stay on the hill between Pattaya and Jomtien at a place a friend had recommended. The following morning, the Bangkok Post online reported that COVID had now been found in Rayong, which was where I was heading. So, with a measure of disappointment I tucked my tail between my legs and drove back home to better keep track of developments there.
Checking the status of the new outbreak every day, I eventually became encouraged that things again would be brought under control. I guess I have to hand it to both the Thai authorities and the Thais themselves, since by the first day of February, 2021 travel restrictions were lifted. And so, on that day I once again hit the road in my new (to me), truck. But this time I bypassed Pattaya and headed directly for the beaches east of Rayong.
Finding A Hotel…And A Friend
A couple friends had said Mae Ram Phueng beach was great, so first I inquired at Nice Beach Hotel there. There were no cars in the parking lot, but a skinny Chinese-Thai man eventually came to the counter. I told him my most important criterion was that it was quiet, with no barking dogs around. But he admitted there was usually a chorus of them every night around 1:00am. So on to the next place.
A woman in the Rayong Facebook group I'd joined said Arcadia Serviced Apartments on the next beach eastward was very quiet, so despite it being already dusk, I made the half-hour trip there. They assured me it was very quiet there, so after checking in I walked the short block to the row of seafood restaurants on the beach.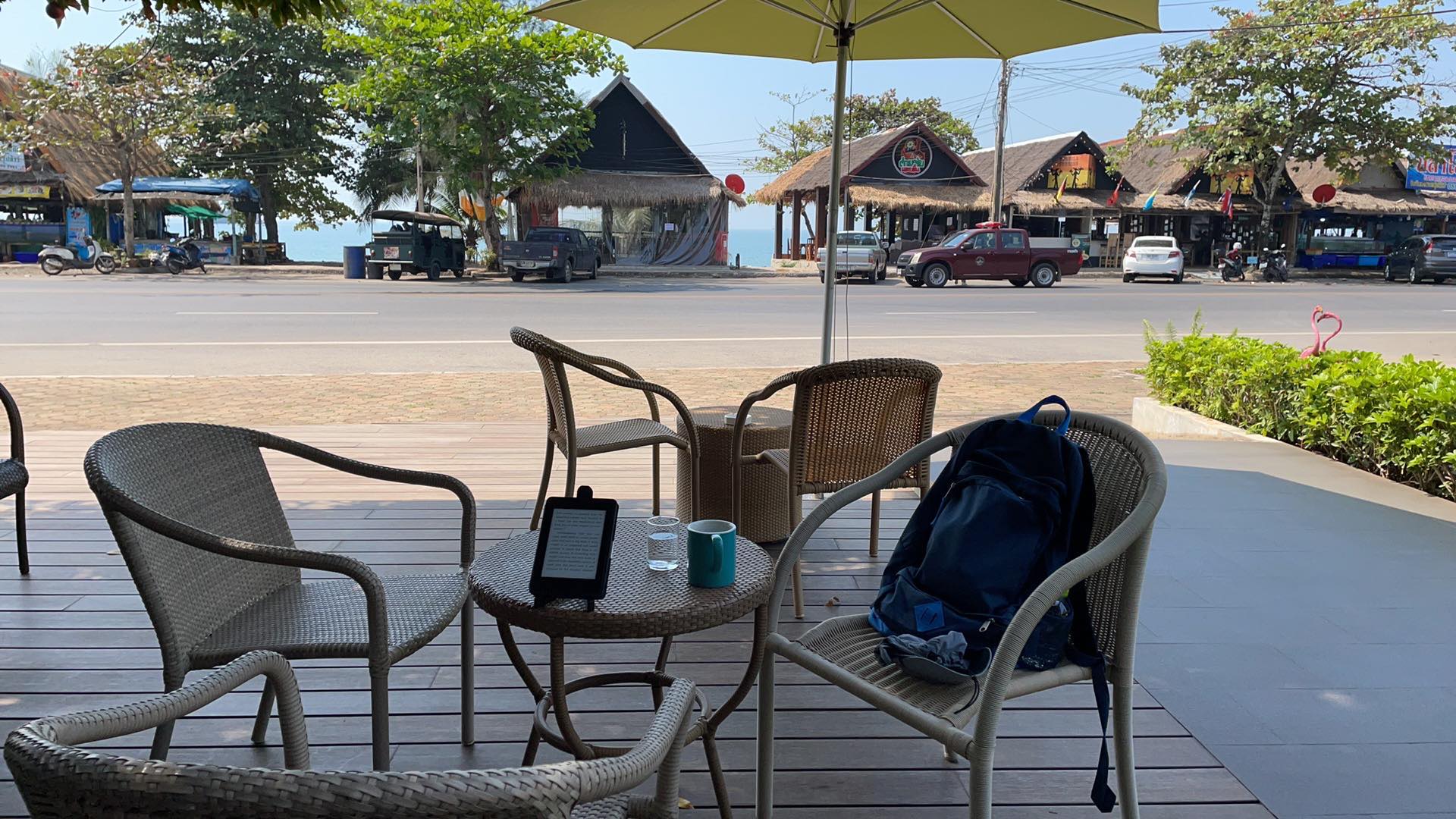 "How's the food here?," I inquired of an aging westerner with a bushy mustache at the first place I came to. He said it was very good, so I sat at a table by the sea and ordered the chicken cashew stir fry and a beer, and then invited him to join me, which he did.
He said he was from Sweden and had built a house nearby with his wife (also from Sweden), about 12 years ago. "Only about ten westerners here then," he said, "Around two thousand now."
Dogs, Sans Testicles
I brought up how much I hated the barking dogs that plagued so much of Thailand and, in particular, ruined most of the beaches. Then he told me something that almost made me want to kiss him (though I restrained myself). He had had a company in Sweden and had obviously done quite well for himself. And because he felt similarly to me when it came to the street dog situation, he'd found a local person to castrate all the male dogs in the area. The result was that it was dead quiet there.
A few nights later I caught him eating alone again at the same restaurant (he said his wife was still too afraid of the virus to join him), and I realized I'd wanted to hear more about who he had found to deal with the dogs.
Well, instead of going into the details of how the dogs were captured and neutered, he got into a rant about how the person he'd paid to do the job kept asking for additional funds, and how he thought they were overcharging and exploiting him, and how he wasn't going to pay them any more. But he did say it was a Chinese-Swedish woman who ran the local animal shelter (or something like that), and that she lived in a rather nice house, and that she kept about 250 dogs in the shelter and refused to euthanize even the saddest cases.
This is a whole subject unto itself, but I should get on with my little vacation at the beach.
And the easiest way to do that it just to add a bunch of photos, with captions. 🙂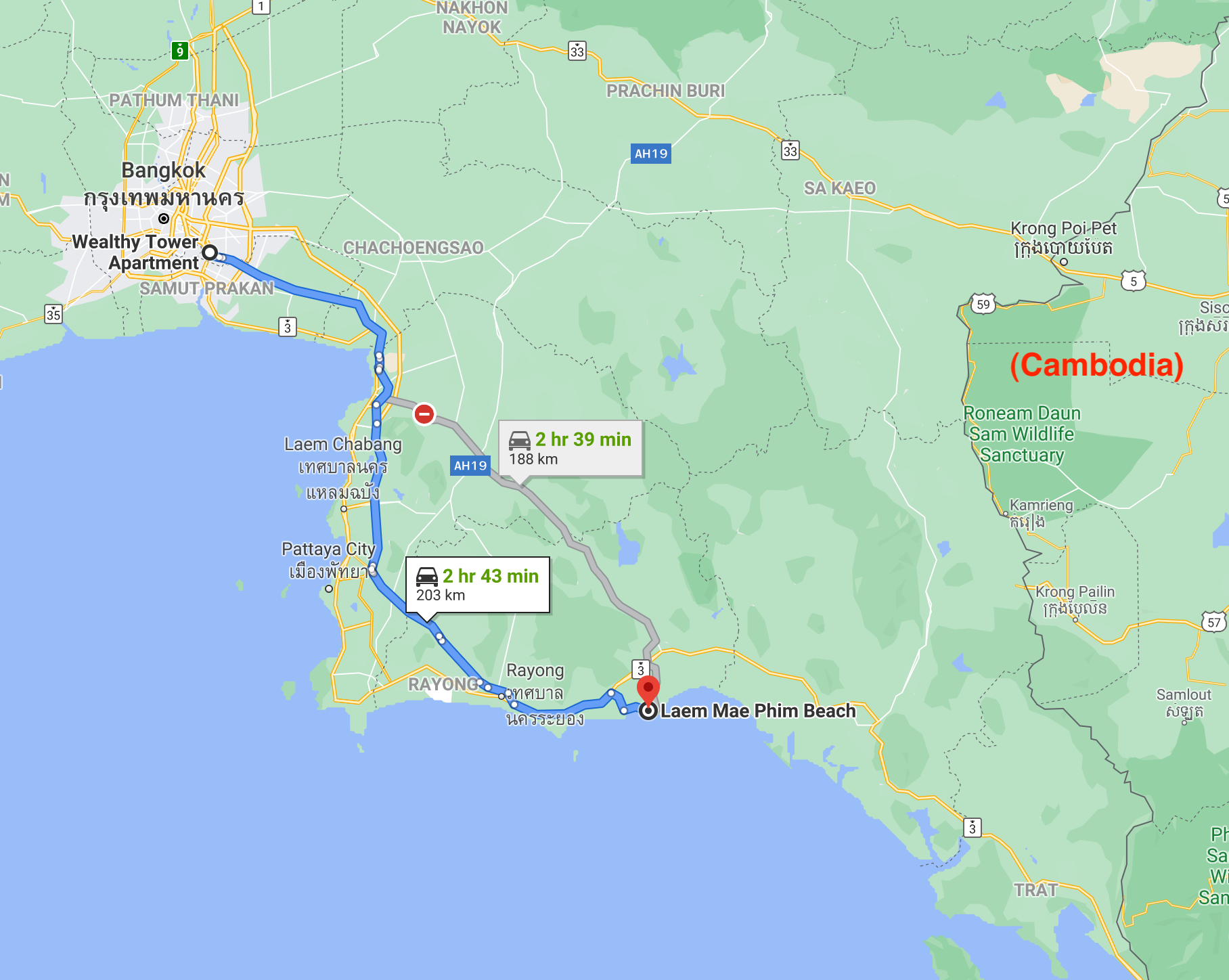 Ride Down Mae Ram Phueng Beach
Drove 30 min to Mae Ram Phueng Beach then got on my Brompton, 5 miles down and back.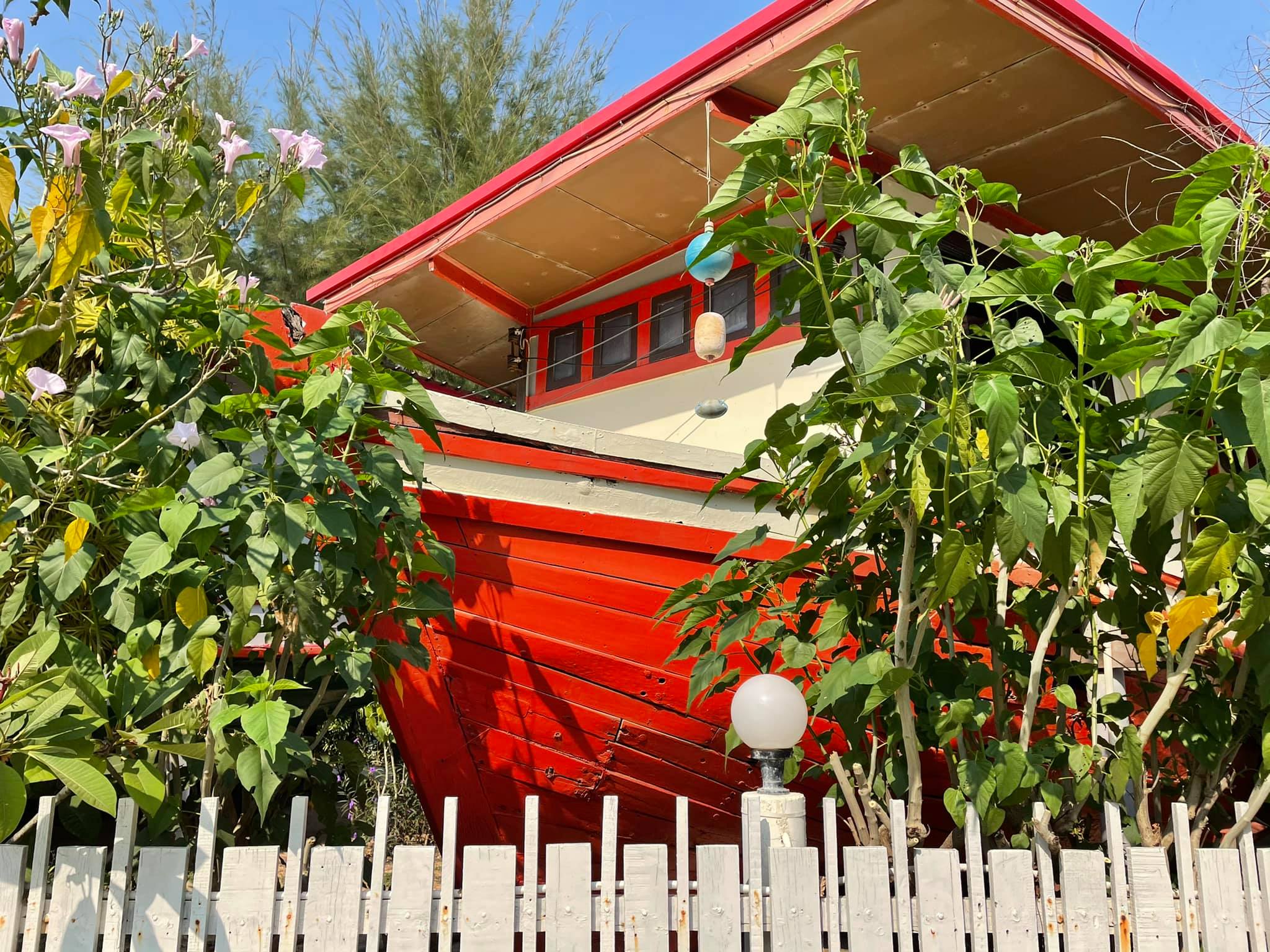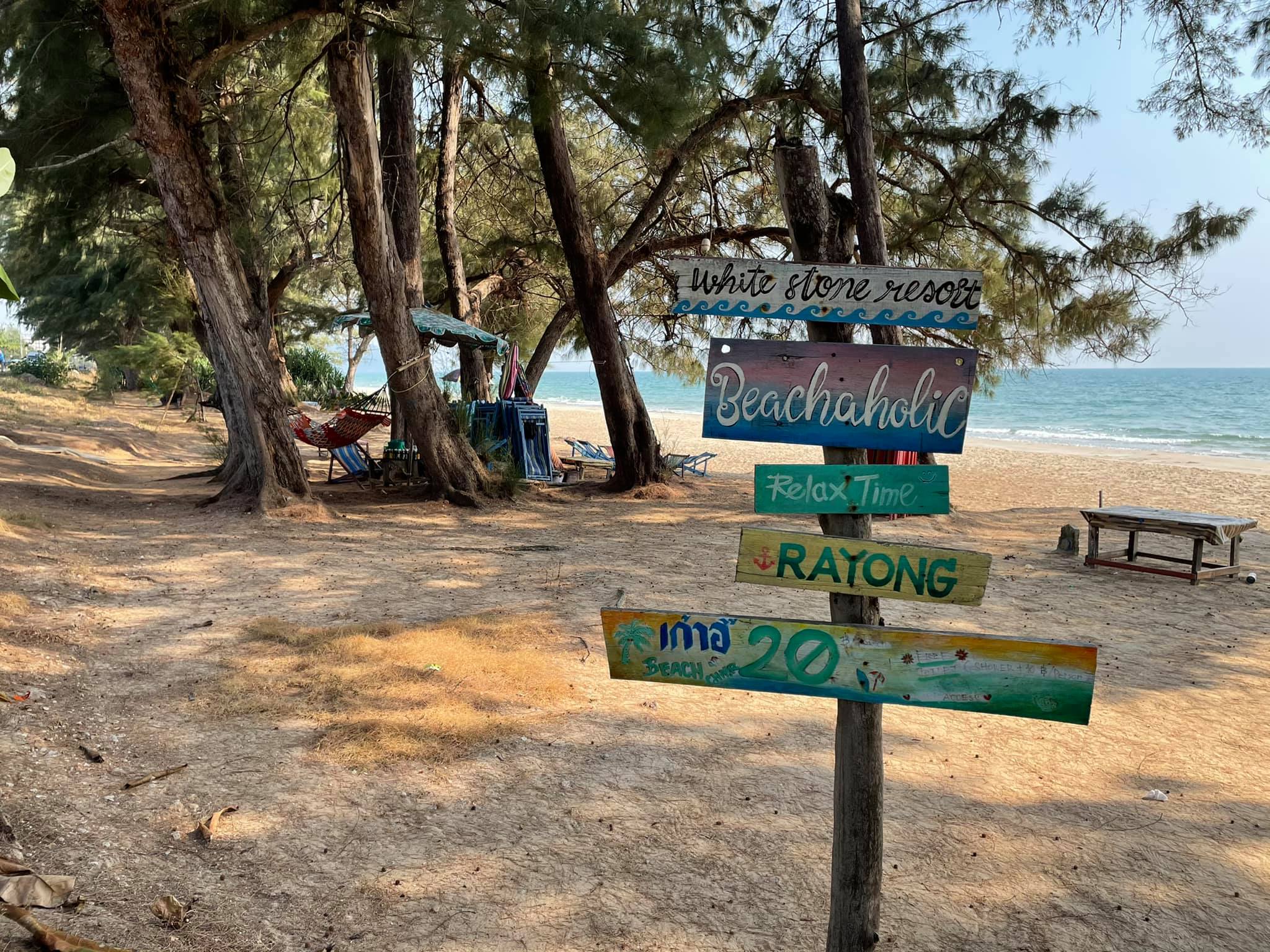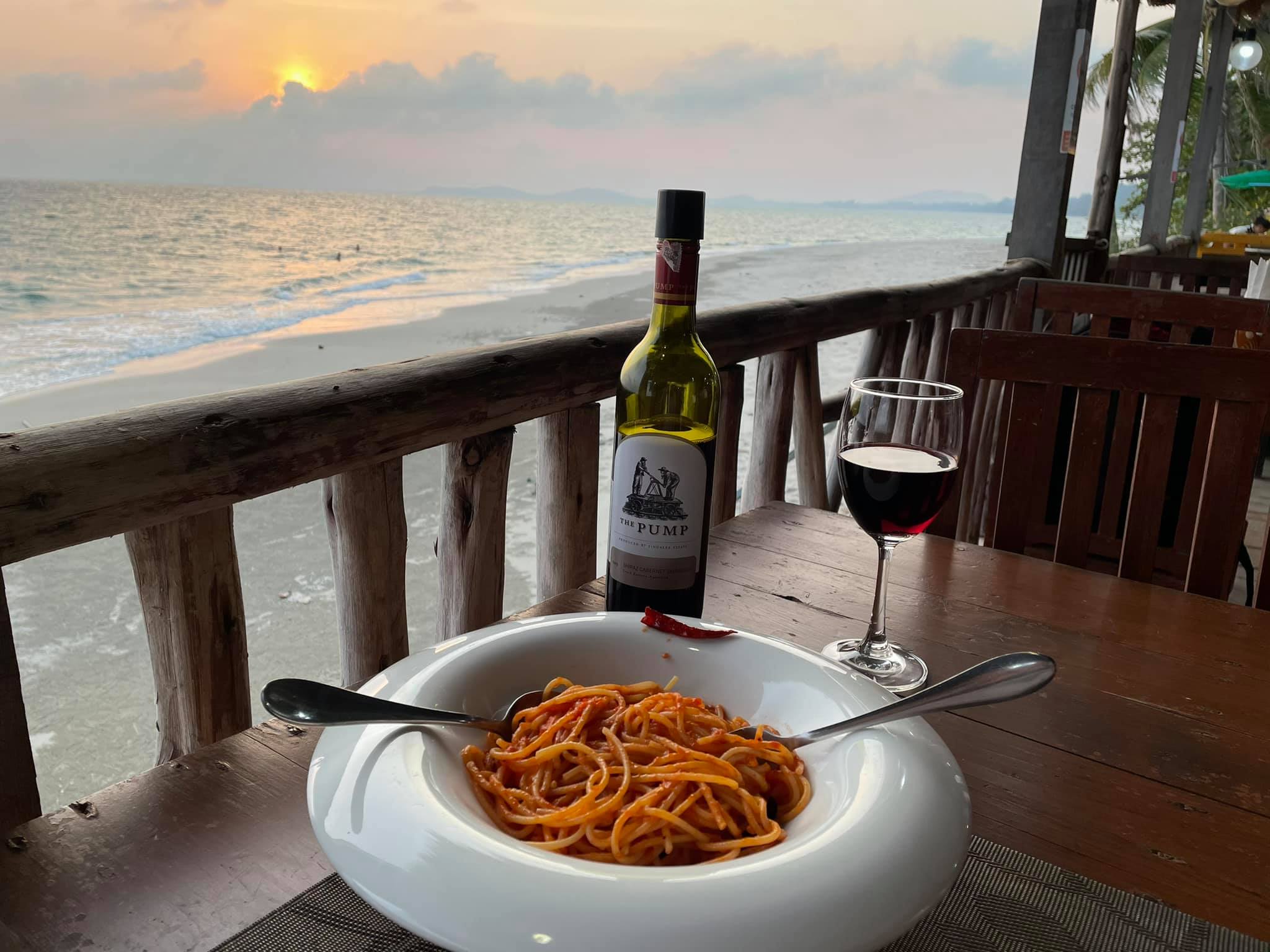 Ride Around Rayong, Fishing Pier
Rayong town is a 45-minute drive from Mae Phim beach. On the way I went by a funny 'Classic Car' shop. Rayong itself seems rather boring, but the fishing area is interesting.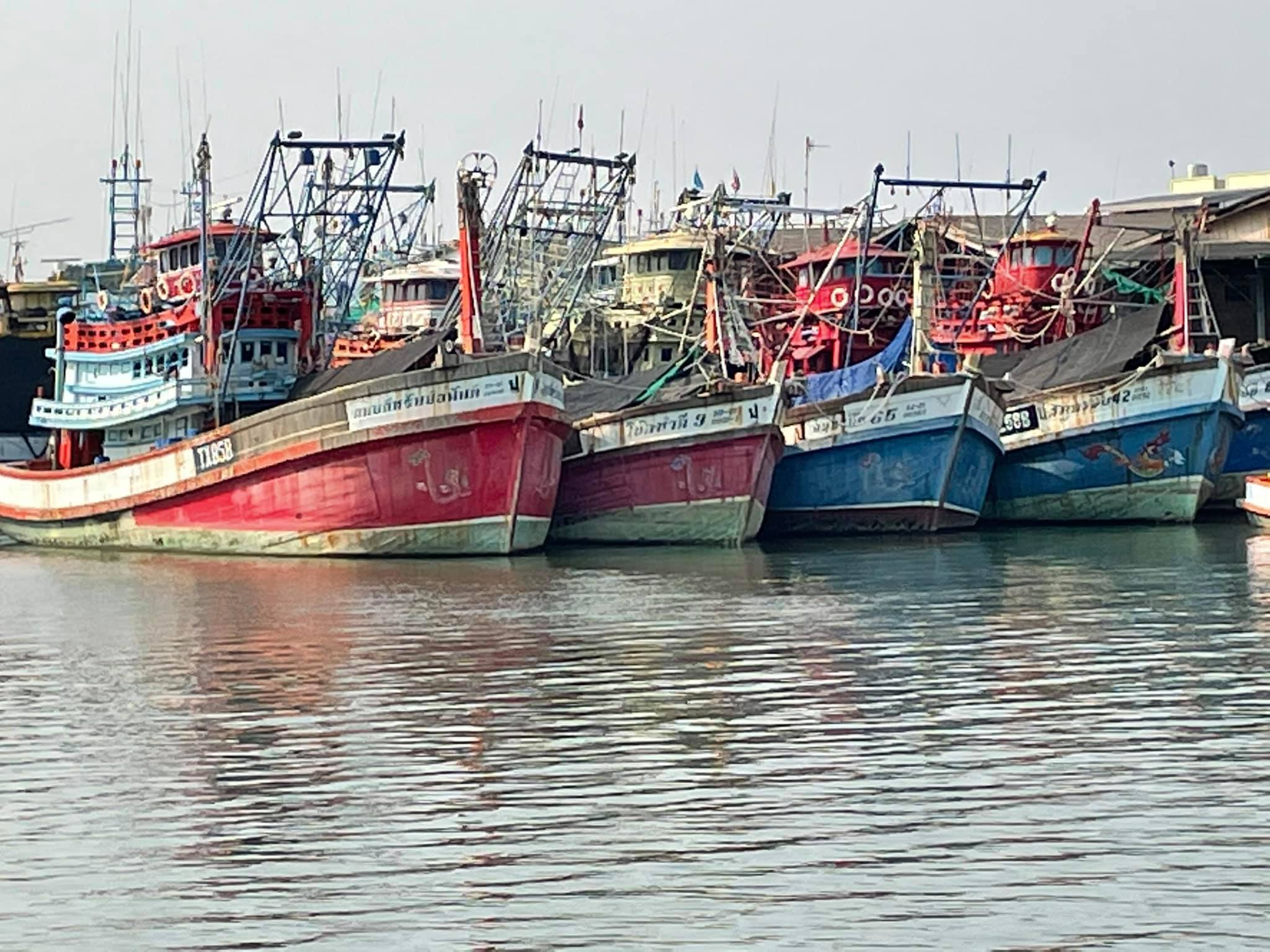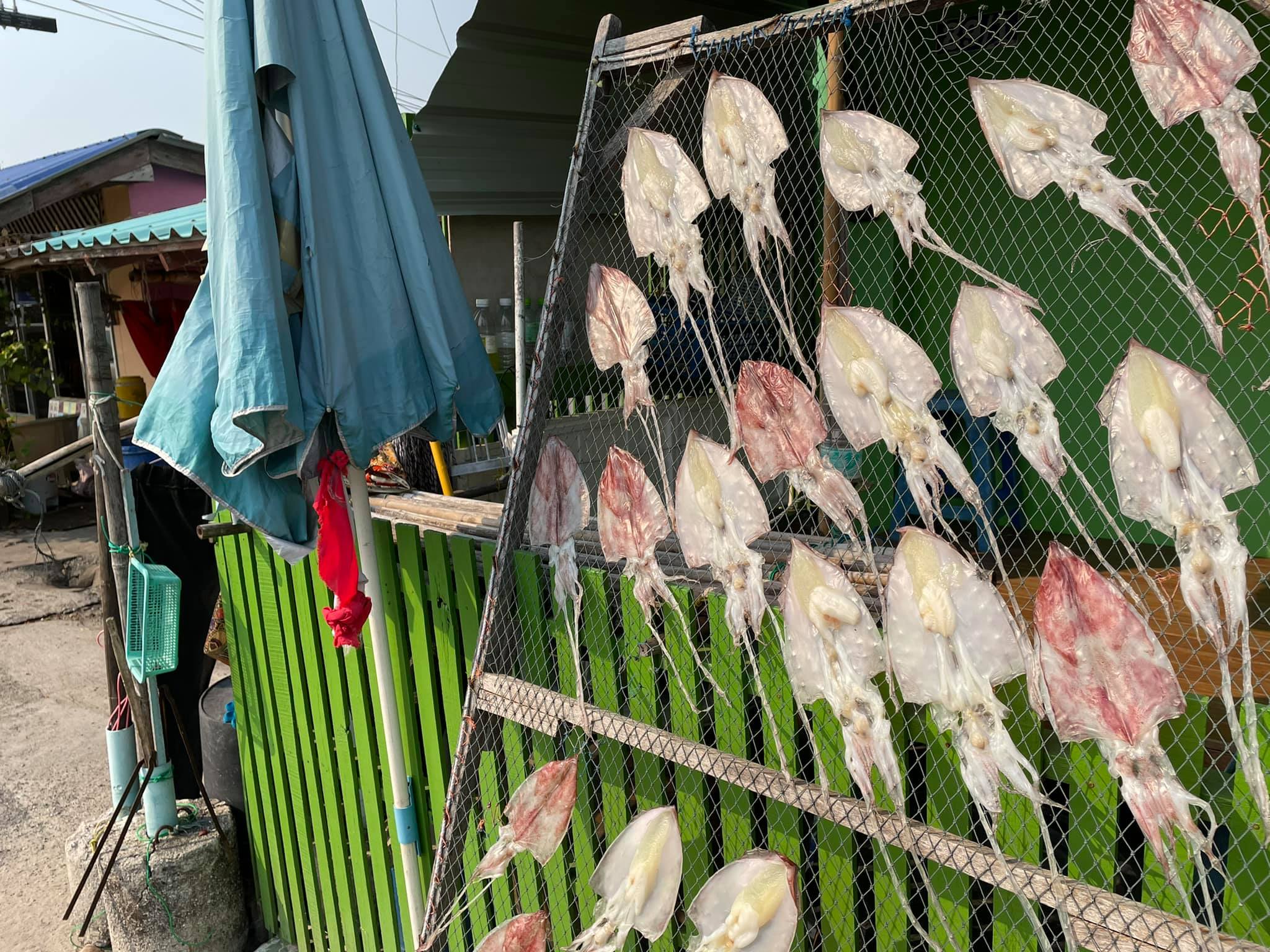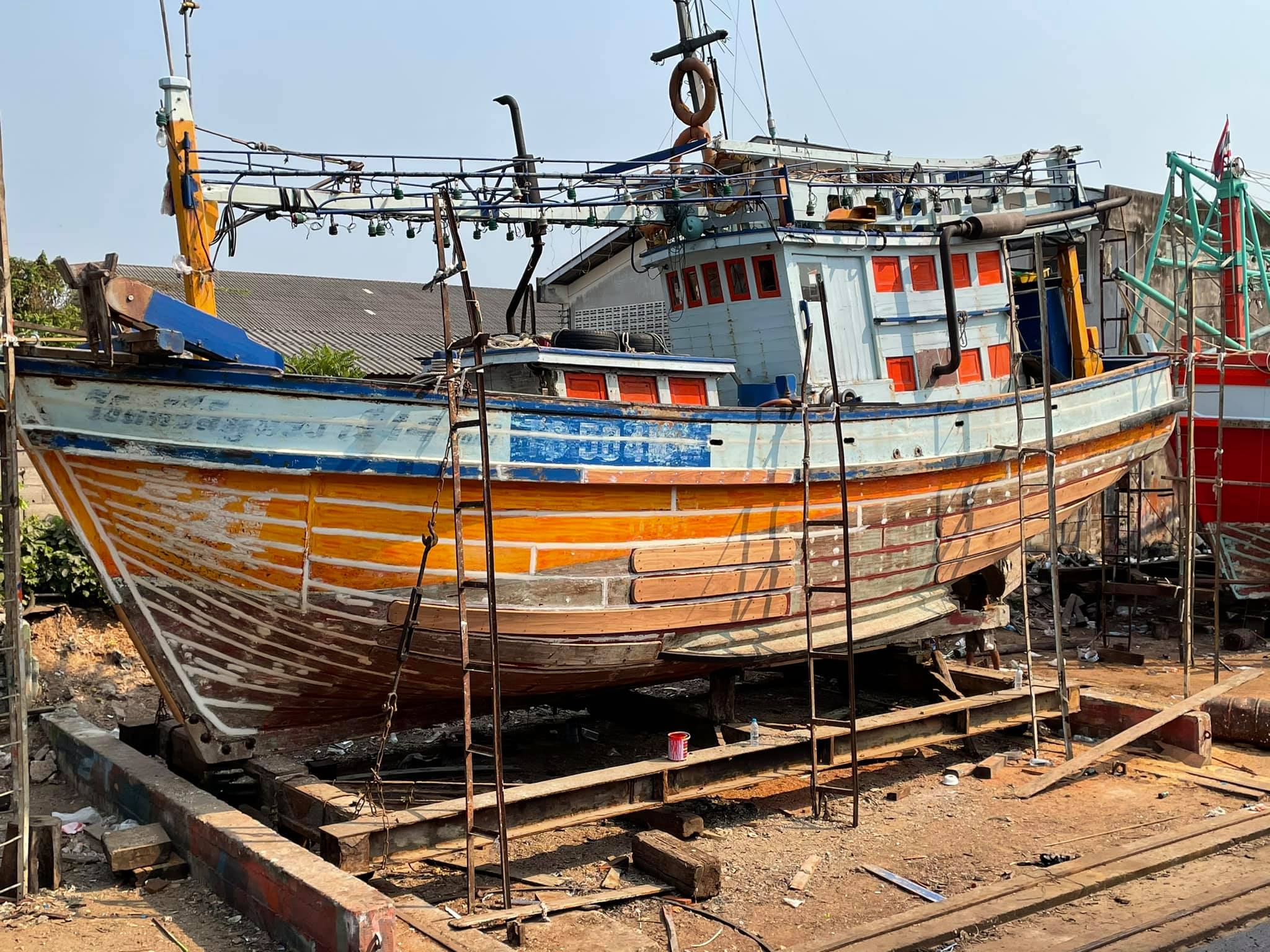 Phlong Sawai Temple…