Here are some shots from Thung Wua Laen ('field of the running bull'), Ranong, and now Khao Lak where I arrived last night, the fifth stop on my current journey. Met up with friend George from Serbia, who I met at meditation retreat last August. We went to a waterfall, had lunch on the beach (how about my new travelin' do?), then went to a "small sandy beach" in a national park where I did a bit of snorkeling. Checked into a 2000 baht ($65) room for just 900 ($29), and I'm their only guest. Again, 80–90% of businesses are either temporarily or permanently closed. Terrible for the locals who serve tourists here, who used to come to dive in the Similan islands off the coast.
Current stop, with probable next ones
With George on beach at Khoa Lak. Buzzing off hair is easiest way to travel. (George beat me to it!)
Cat on Thung Wua Laen beach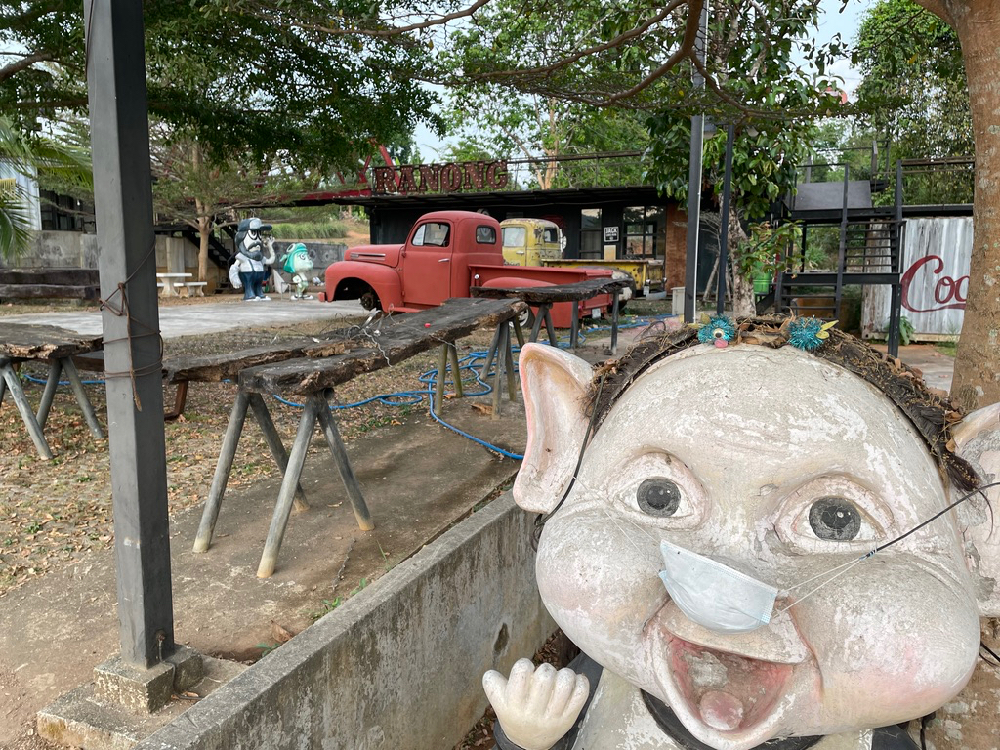 Funky motorcycle shop in Ranong
My bike in Ranong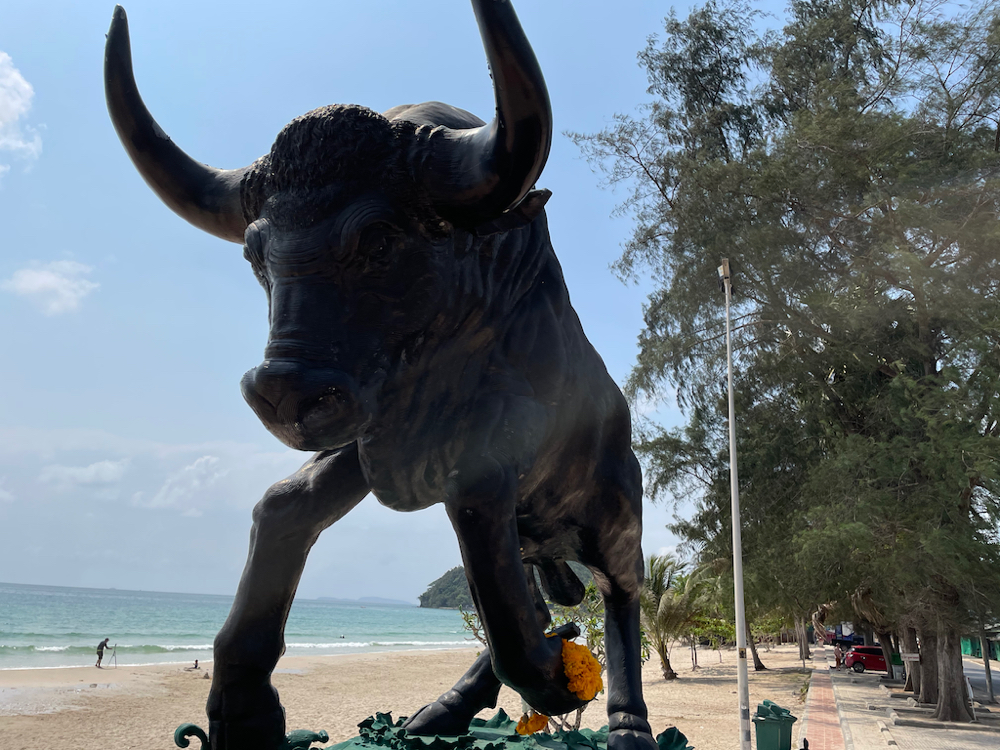 Thung Wua Laen means 'field of the running bull,' after a local legend where some hunters tried to kill a bull that magically came back to life and ran away.
My truck in front of bungalow on Thung Wua Laen beach. Quite windy and usually are many kite surfers.
Truth in advertising. Did a bit of snorkeling here. Khao Lak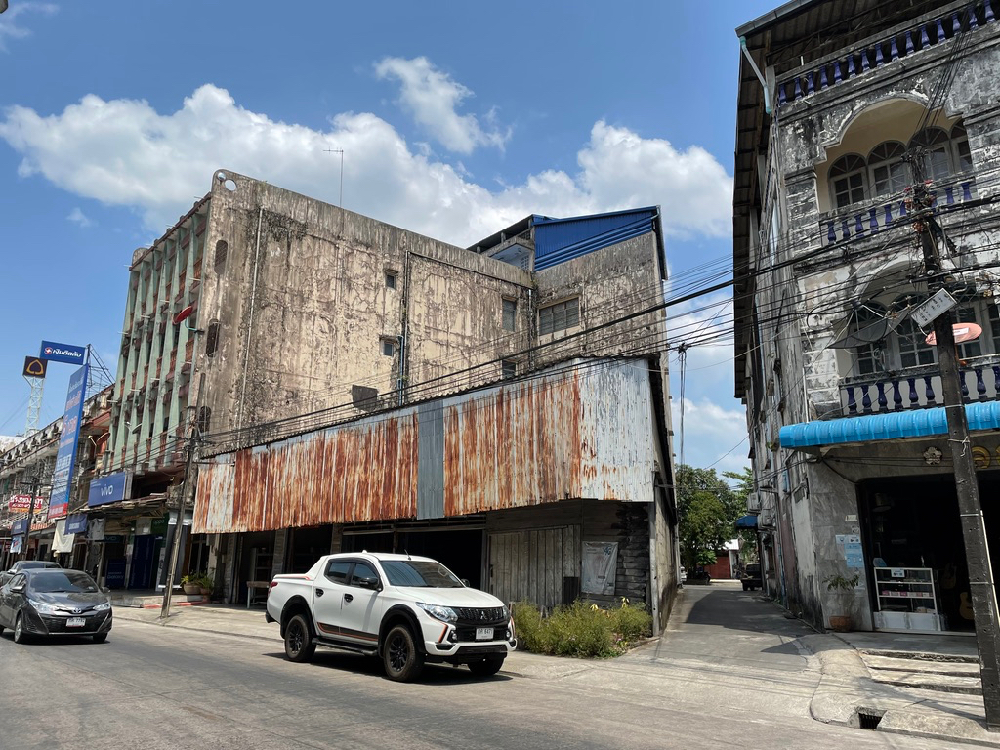 For some reason I liked this building in Ranong